NY048 Series Multifunctional Optical Transceiver
Fiber and cable are used as carriers to achieve RF signal transmission, status signal and control signal transmission, Ethernet communication, etc. between the central computer room and outdoor radar terminal equipment in the satellite system.
Consists of an indoor unit and an outdoor unit, completing the uplink and downlink full duplex transmission of L-band RF signals. The uplink is for controllable transmission of a 10 MHz clock signal, which can realize the real-time display of work status and recording and reporting of fault status. The downlink is used as an adaptive bidirectional Ethernet communication interface of 100M/1000M.
NY048 Series adopts a modular design. Each functional module adopts independent chambers to reduce interference between modules. The overall closed design of metal materials effectively prevents external signal interference and insulates signal leakage from interfering with other devices.
Waterproof functions on the installation surface.
Feature
Transmitting Analogue and Digital Signal
WDM (Wavelength Division Multiplexing)
High Reliabilit
Strong Anti-interference Ability
Application
Ground receive station of satellite system
Radar system
Mobile communication terminal
NY048 Series Multifunctional Optical Transceiver uses optical cables as the long-distance transmission medium for signals. Compared to traditional cable transmission, optical cable transmission has advantages such as wider bandwidth, stronger anti-interference, better confidentiality, lower system power consumption, and lighter weight. Not only can it be used for communication between radars and base stations in traditional radar ground stations, but also for communication between radars and signal processing centers in mobile or vehicular stations. After a portable upgrade, it can also be used in mobile radar communication systems.
Schematic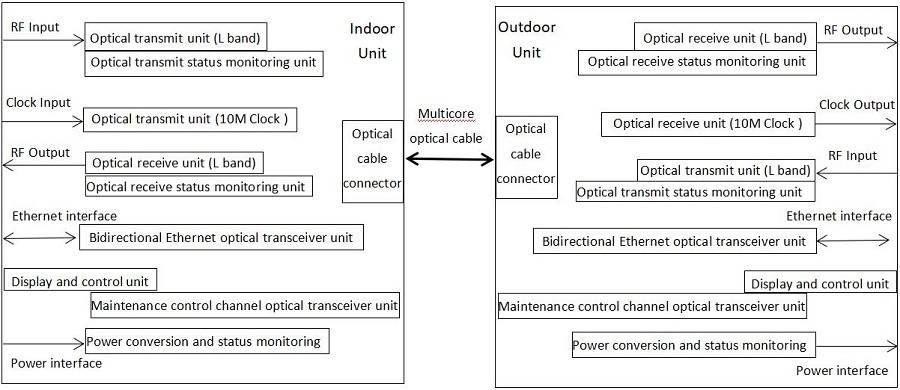 Electrical / Optical Characteristics
Signal
Parameter
Value
Unit
Remark
Min
Typ
Max

RF Signal

Frequency

950

–

2150

MHz

–

Input signal power range

-60

–

0

dBm

–

Link insertion loss

–

–

1

dB

Adaptive within 0

~

5km transmission distance

Gain Flatness

–

–

±1.5

dB

–

Group delay distortion

–

–

0.5

ns

–

Noise Figure

–

–

20

dB

At room temperature

CNR

30

–

–

dB

–

Input 1 dB Compression

0

–

–

dBm

–

Spurious suppression ratio

50

–

–

dBc

Input power 0dBm

IM3 rejection ratio of output signal

40

–

–

dBc

Input power 18dBm

Phase noise of output signal

–

–

-63

dBc/Hz

@100Hz

–

–

-73

dBc/Hz

@1KHz

–

–

-83

dBc/Hz

@10KHz

–

–

93

dBc/Hz

@100KHz

VSWR at input and output ports

–

–

1.5

–

50Ω

Clock Signal

Frequency

10

–

–

MHz

–

Input power

–

6

–

dBm

–

Output power

5

–

–

dBm

Adaptive within 0

~

5km transmission distance

VSWR at input and output ports

–

–

1.5

–

50Ω

Status display and control function

Display and control various working states of indoor and outdoor units

Ethernet functionality

Full duplex 100/1000M Ethernet transmission
Power Supply
| | | | | |
| --- | --- | --- | --- | --- |
| Item | Symbol | Description | Unit | Remark |
| Indoor Unit | DC | +12@10W | V | 220VAC to +12VDC Power supply with power adapter |
| Outdoor Unit | DC | +12@15W | V | 220VAC to +12VDC Power supply with power adapter |
Display function

Symbol

Description

Remark

D&T:

Display date and time

≮:Indoor unit status information display

ALL:

Comprehensive status. Including transmission status, reception status, working current status, and optical power receiving status

■ Any state fault

□ All states are normal

Tx

Transmission status indication of L-band uplink signal

■ Fault □ Normal

Rx

Reception status indication of L-band downlink signal

■ Fault □ Normal

I

Current status indication

■ Fault □ Normal

RP

Optical power receiving of L-band downlink signal(dBm)

≯:Outdoor unit status information display

ALL

Comprehensive status. Including transmission status, reception status, working current status, and optical power receiving status

■ Any state fault

□ All states are normal

CLK

Indication of Clock signal receive output electric power

■ Fault □ Normal

Tx

Transmission status indication of L-band uplink signal

■ Fault □ Normal

Rx

Reception status indication of L-band downlink signal

■ Fault □ Normal

I

Current status indication

■ Fault □ Normal

RP

Optical power receiving of L-band downlink signal(dBm)

The outdoor unit displays the following statuses with an indicator light

X06

Optical transmission status of downlink signal

Green indicator: on means normal,off means fault

X07

Optical reception status of uplink signal

Green indicator: on means normal,off means fault

X08

The status of power supply

Green indicator: on means normal,off means fault

X09

Clock signal working state

Green indicator: on means normal,off means fault or remotely turned off
Typical Curve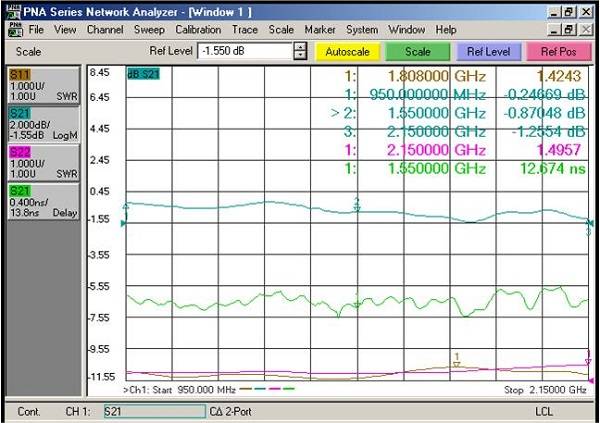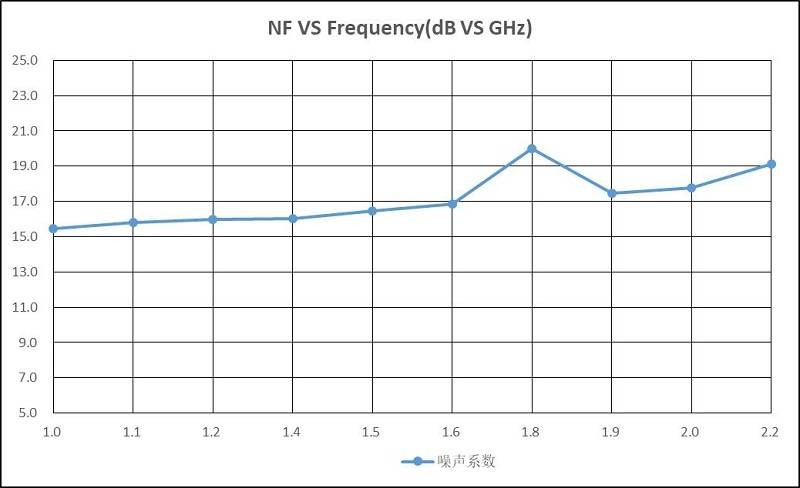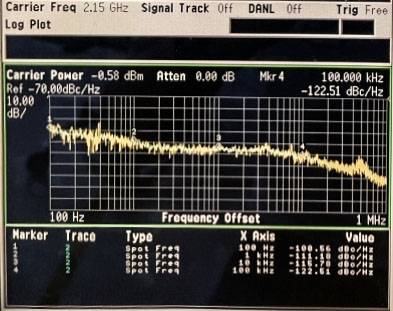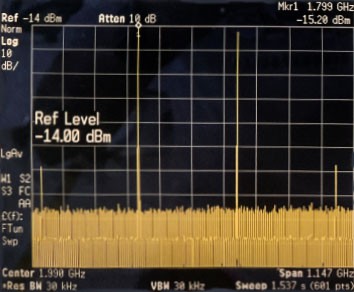 Dimension and Interface
Indoor Unit: Dimension and Interface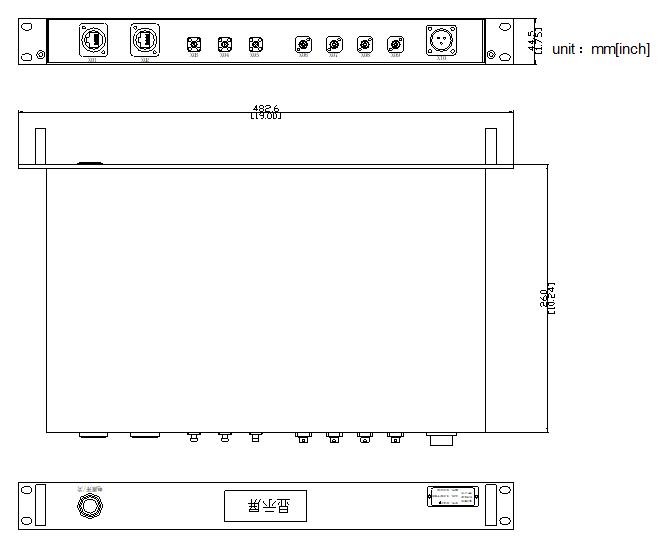 Interface Definition of indoor unit

Symbol

Description

Type

Symbol

Description

Type

X01

Local Ethernet port

YT-RJ45

X06

Optical output of uplink RF signal

FC/APC

X02

Up/down Ethernet port

YT-RJ45

X07

Optical input of downlink RF signal

FC/APC

X03

Uplink RF signal input

SMA-K

X08

Optical output of Clock signal

FC/APC

X04

Downlink RF signal input

SMA-K

X09

Status information, control signal, optical input, output

FC/APC

X05

Clock signal input

SMA-K

X10

Power

WS20-3Z

Power supply:220VAC/50Hz to 12VDC with power adapter
Outdoor Unit: Dimension and Interface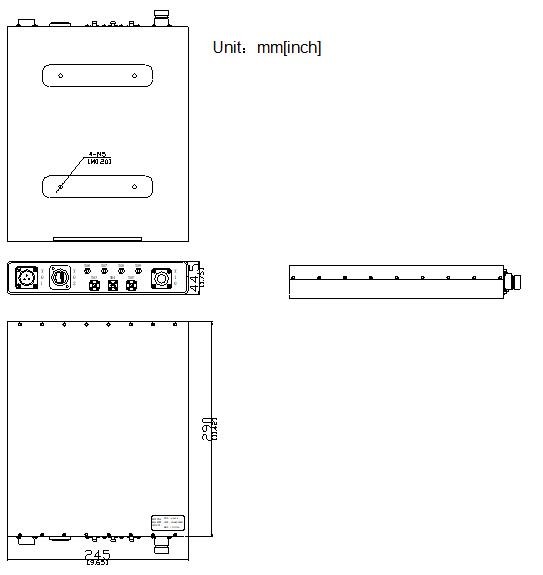 Interface Definition of outdoor unit

Symbol

Description

Type

Symbol

Description

Type

X01

Power

WS20-3Z

X04

Downlink RF signal input

SMA-K

X02

Up/down Ethernet port

YT-RJ45

X05

Optical output of Clock signal

SMA-K

X03

Uplink RF signal output

SMA-K

X10

4-core optical interface

YMF13F04A1D40N02-S

Power supply:220VAC/50Hz to 12VDC with power adapter

Outdoor unit: X10(4-core optical interface)Interface Definition

1(A)core:Uplink signal optical input(Connected to indoor unit X06)

2(B)core:Downlink signal optical output(Connected to indoor unitX07)

3(C)core:Clock signal optical input(Connected to indoor unitX08)

4(D)core:State, control composite optical signal(Connected to indoor unitX09)