DS-HAP Customized Amplitude-Phase Stability Fiber-optic Delay Line & Simulator
DS-HAP Customized Amplitude-Phase Stability Fiber-optic Delay
DS-HAP Customized Amplitude-Phase Stability Fiber-optic Delay Line
DS-HAP series amplitude-phase stability fiber-optic delay line &simulator series is developed for applications that require special indicators of amplitude&phase.DS-HAP series are widely suitable for various high-precision active radar calibrators. DS-HAP series work effectively in the whole P~Ku bandwidth. Under the working condition of full temperature, the indicators of amplitude and phase do well in short-term stability, long-term repeatability, and channel consistency. DS-HAP can be configured to be compatible with the customer's functional requirements specifications in delays, structures, and quality grades products.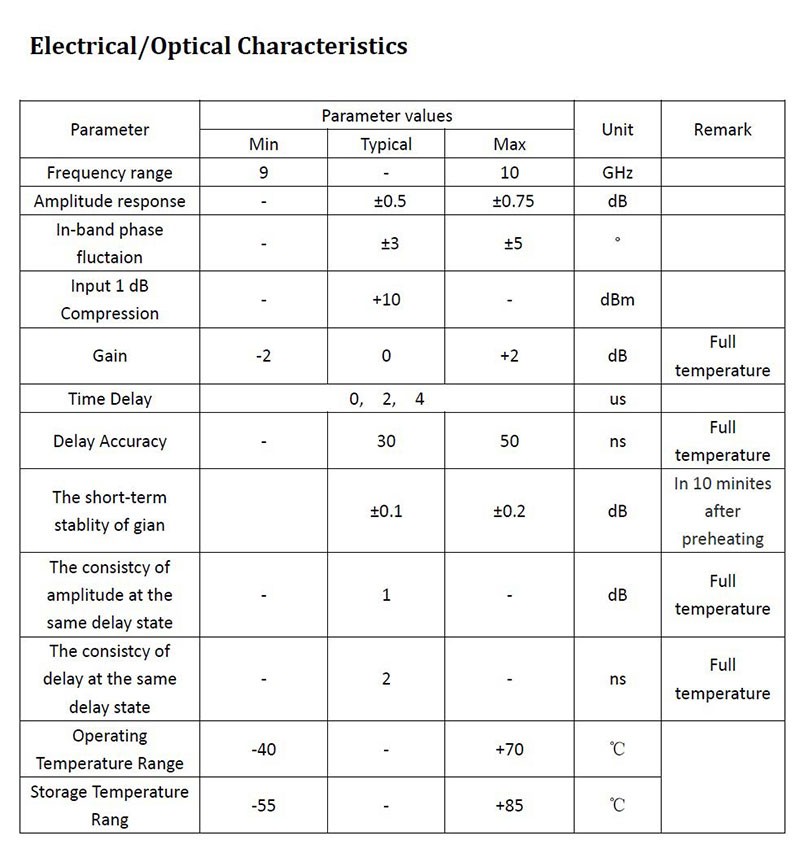 Warmly welcome to contact us to know more about the 
optical delay line
and visit our factory at any time. Please feel free to let us know if there are any questions in Business.